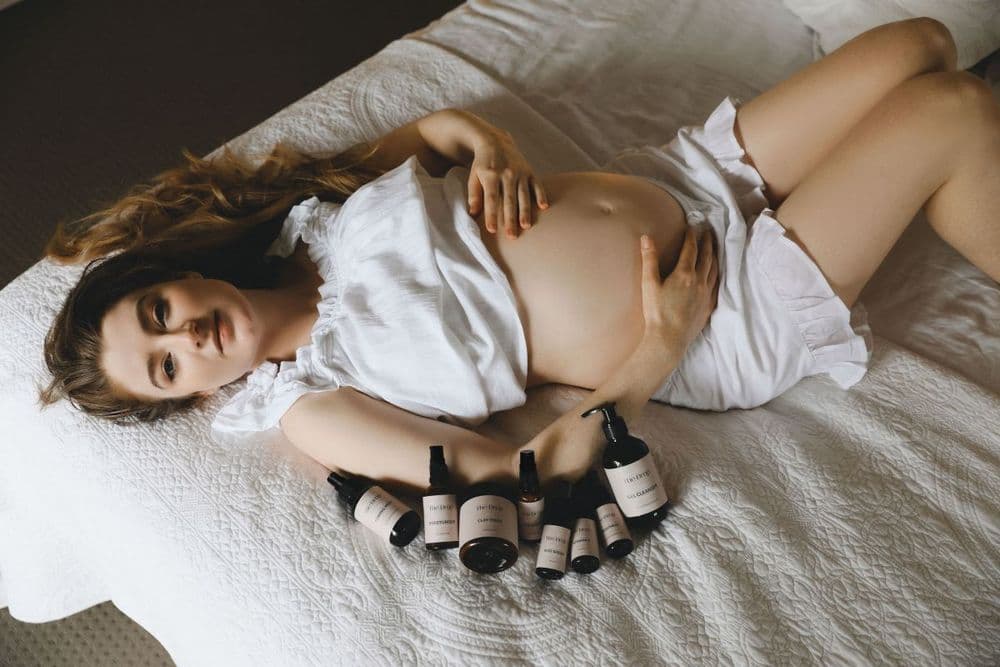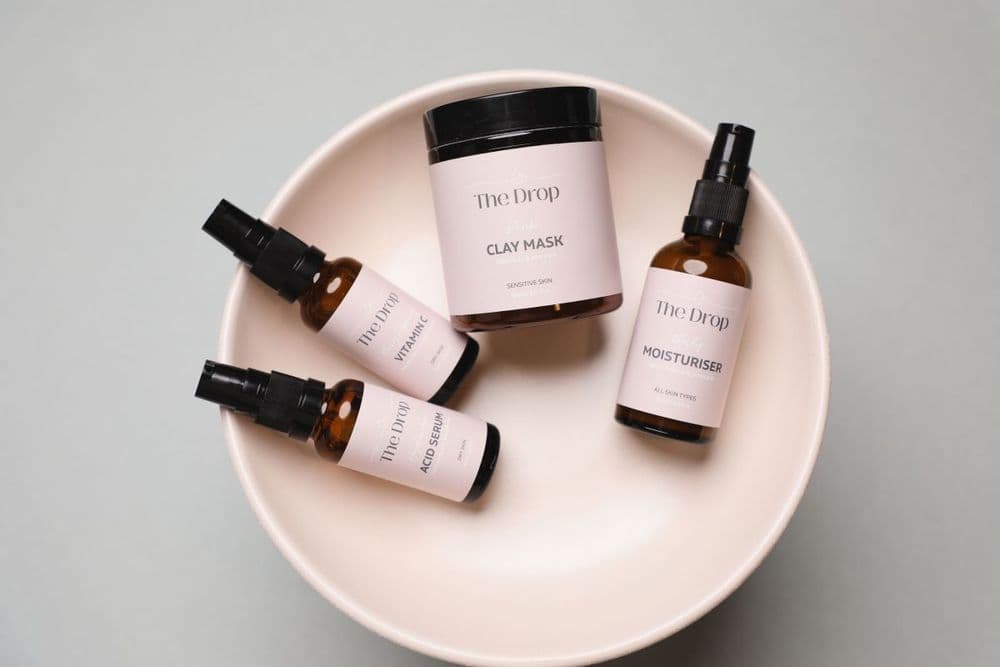 Who we are
Pregnancy Safe Skincare To Nourish Your Skin
A collection of scientifically formulated skincare products designed specifically for pregnant and breastfeeding women.
Effective, nourishing and ethically sourced; our range is beautifully crafted to help maintain your natural glow. Carefully selected, our range seamlessly transitions with you from pre-conception through to motherhood.
Created using 100% vegan, cruelty free ingredients that are good for Mama's and good for the planet.
What we do
At The Drop, it's our goal to provide the highest quality ingredients that are gentle yet effective. We are committed to providing 100% vegan, consciously sourced ingredients. Our range is packed with natural active ingredients, that are born from Mother Nature and deliver visible results.
Professionally formulated in Australia from Australian Ingredients. All of our products have been formulated by our qualified chemist and are made on site at our facility located in Queensland, Australia. Our ingredients are carefully selected based on their efficacy, functionality and safety.
Why we do it
Firstly, we want to simplify skincare for expecting mothers. Finding a pregnancy safe skincare range can be overwhelming. With so many dos and don'ts, it can be incredibly frustrating for women to filter through the overload of information. We want to simplify the process, by providing natural, 100% vegan, results-driven skincare safe for use throughout pregnancy and beyond.
Secondly, to give back. In 2020, we devastatingly lost our unborn son to a rare genetic syndrome called Trisomy 18 or Edwards Syndrome. In honour of his memory, we want to give back to those experiencing their own hardships. $1 from every sale will go to Variety, The Children's Charity.
Behind the brand
Founded by skincare lover, commerce graduate and mum of three; Nikki experienced the struggles first hand trying to decipher which products were safe while pregnant. Believing there had to be an easier way for expectant women to know which products were safe for use during pregnancy The Drop Skincare was born.
Our promise is to provide conscious, natural skincare that actually works. We only hope you love our range as much as we do.
Certifications
Certified by Safe Cosmetics Australia, the country's leading independent, non-governmental, natural and organic, cosmetics standards organisation.
Australian Certified Toxic-Free®
Made Safe™
Cruelty-Free Certified™
Vegan-Friendly Certified™
---