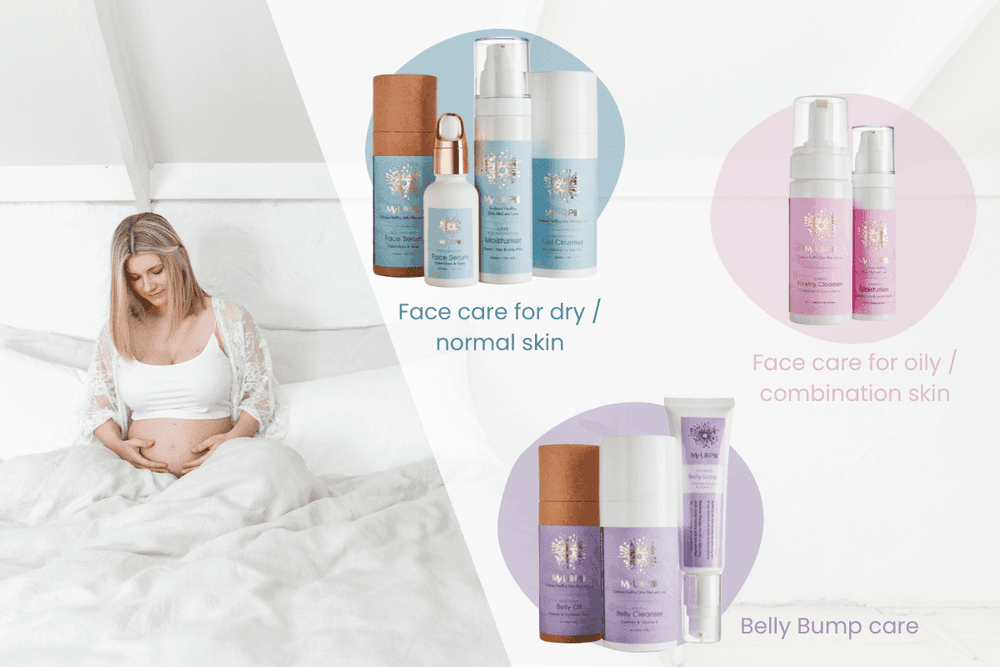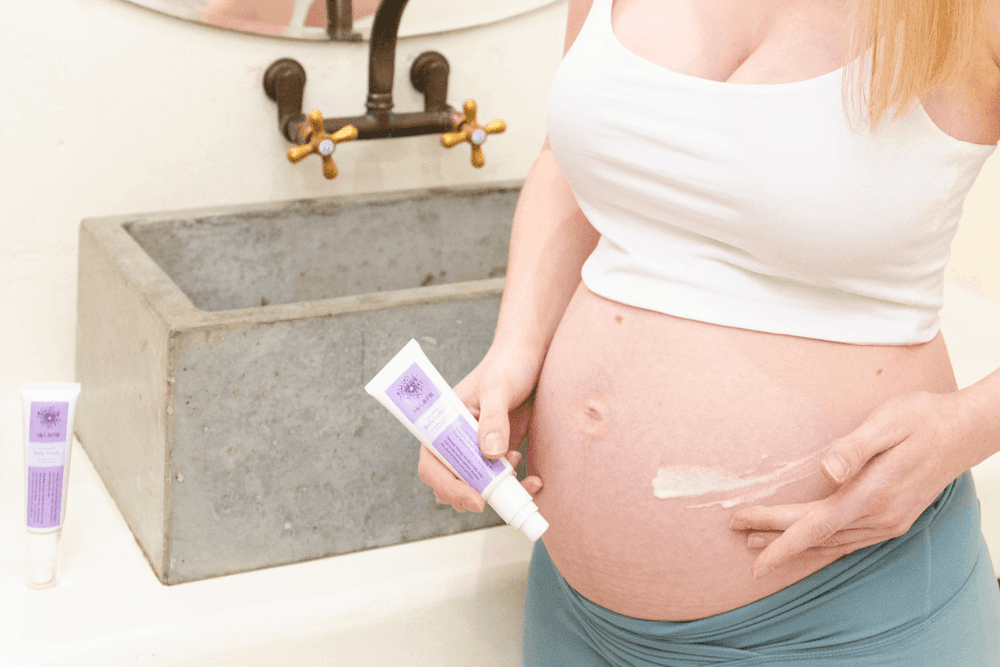 Who we are
Mamma-to-be, unleash your inner glow during this precious time
Your baby bump is happily growing rounder. The realisation that you soon will be having a beautiful little bub in your arms, gives you butterflies. An exciting new chapter has just started.
However, you're also a bit concerned, as your skin has suddenly changed. You expected to have the famous 'pregnancy glow', but instead your jawline might be covered in acne, the belly bump stretched to the limit and the face more sensitive than normal. You want to safely fix it, but you are feeling concerned about the safety of cosmetic ingredients, and don't know which skincare to use.
Imagine, if you could get some pregnancy-safe skincare to help soothe and nourish your skin, without the need to worry. This is where we can help you! We can't help with morning-sickness or weird food cravings, but we can safely make you glow.
By choosing the My Lilli Pilli products you are doing the very best thing possible for yourself and for your little bub's health.
Our unique skincare products:
All our products are scientifically formulated with natural botanicals (mostly native to Australia and sourced from local farms). We harness nature's skin loving and nurturing ingredients and pair them with actives that can make a real change to your skin. All ingredients have been meticulously tested and chosen specifically to safely help with pregnancy-related skin changes.
Certified organic ingredients ؞ Vegan friendly ؞ Sustainable packaging & formulation
South Australian made & owned. Designed by geeky biochemist, Charlie.
Our product ranges are designed, produced and bottled in Adelaide Hills by our biochemist and founder, Charlie.
As a twin-mamma, Charlie knows what it's like to see your body stretch and grow, as you nurture the life inside you. While embracing the joys of pregnancy, Charlie struggled to find products which could help meet the problems with her skin, as her body bumped along the rocky road to motherhood. With advanced degrees in biochemistry and molecular biology, Charlie knew there was a way to help women truly shine during their pregnancies.
Read & Learn:
7 cosmetic ingredients you should avoid during pregnancy – learn how to safely navigate your skincare label.
The science behind stretch marks – learn about common & interesting 'risk factors' when it comes to stretch marks.
---