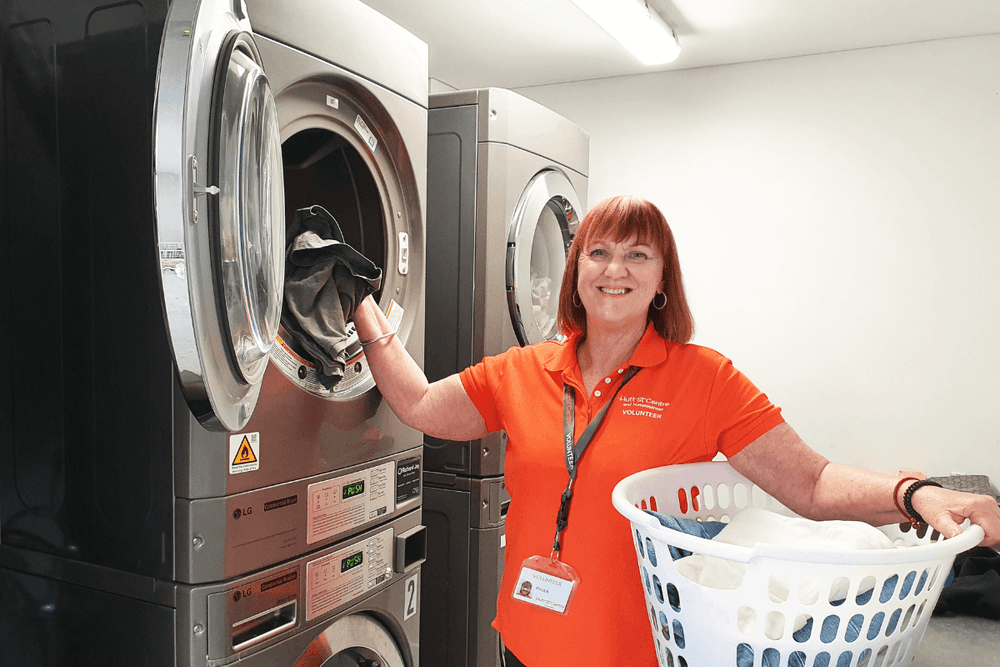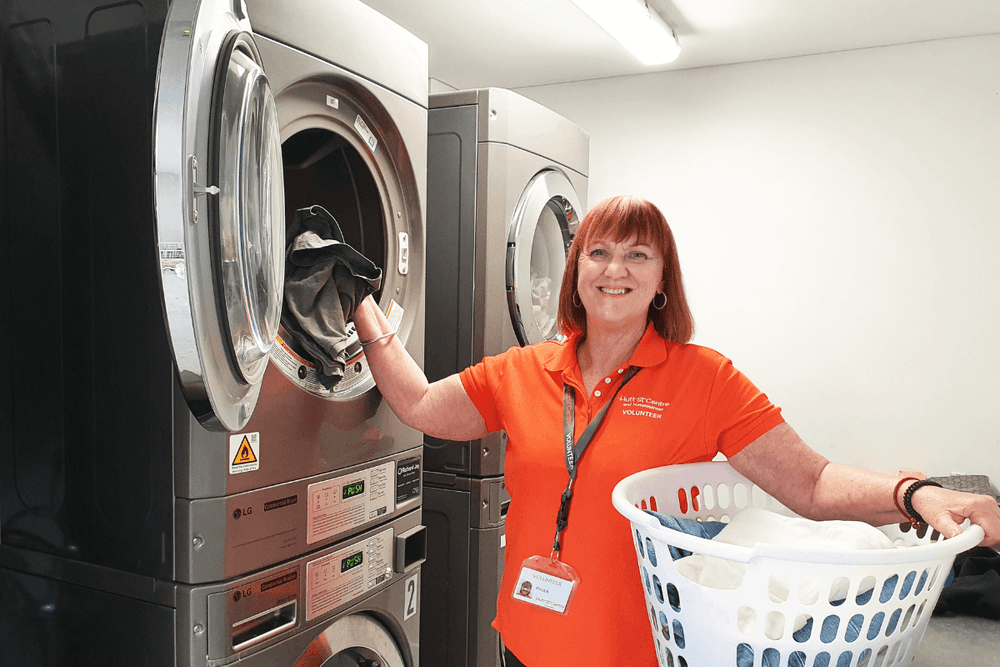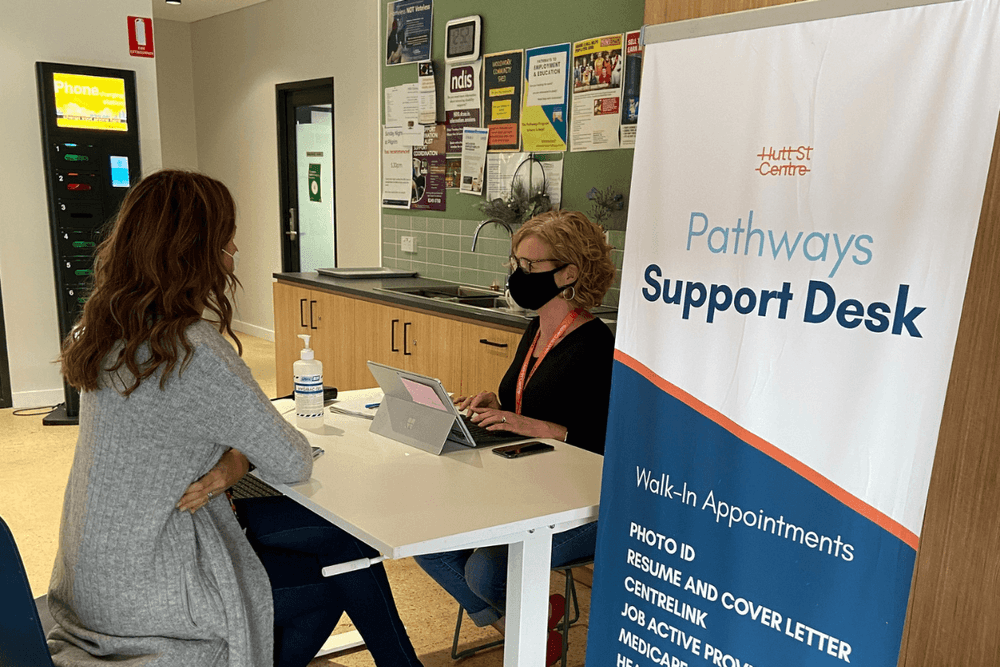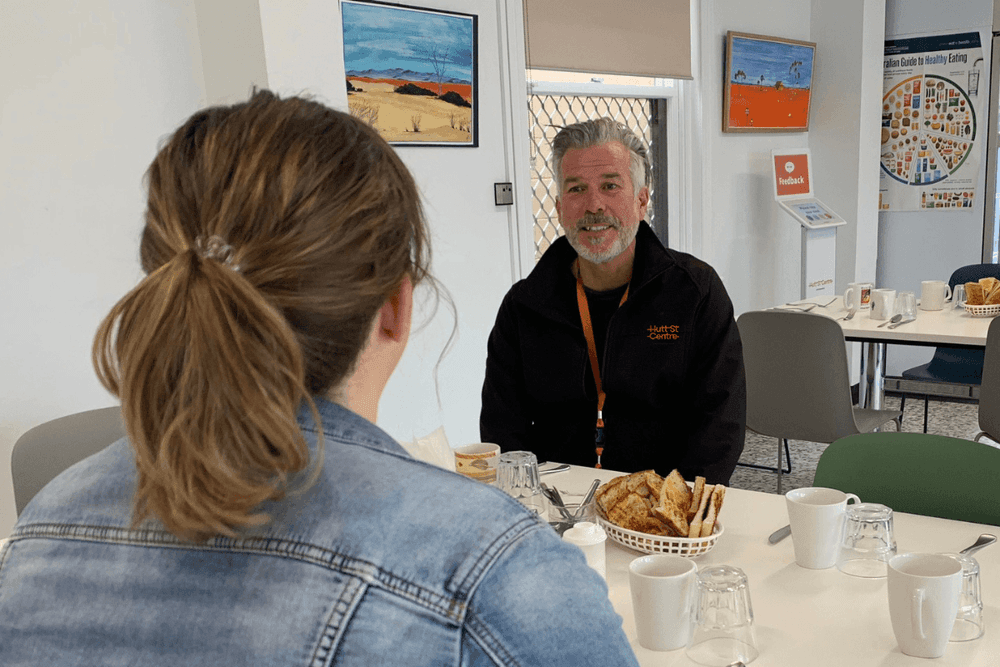 Who we are
Hutt St Centre is a place of connection and support, where people facing homelessness are empowered to rebuild their lives, rediscover their identities and reconnect with those who love them.
We walk alongside people on their journey toward homefulness—a word we use to describe the feeling of safety, control and confidence that comes with having a place to call home.
When people walk through our doors we help fulfil their immediate needs, like a shower, a meal, and a charged phone, while our 20+ visiting services provide support ranging from medical check-ups to financial counselling.
And with a focus on the future, we connect people with housing, education and employment opportunities to build the skills and confidence to change their circumstances for good.
Hutt St Centre supports women at risk of or experiencing homelessness, and 35% of the people who walk through our doors are women. Some of our services include:
· A private family retreat that provides a safe place for families and people escaping family & domestic violence to connect with support services.
· We have a RDNS nurse onsite daily, plus other visiting health services such as a GP clinic, dental clinic, eye health and more.
· Freshly cooked and nutritious breakfast and lunch in our Dining Room, free laundry services, and a female-only bathroom
· Social support groups to build confidence and community, including a book club, gardening group and fitness activities
· Support from Hutt St Centre staff to obtain ID and apply for work
· Ignite women's group, a monthly program creating a safe and welcoming place for women, featuring a guest presenter plus afternoon tea, free clothes and hygiene products, and connecting with information and services
· Female case mangers to help women access housing, education and employment opportunities
We believe in a society that grants all people an equal chance to live a full life. And until that happens, Hutt St Centre will continue to be the voice for systematic change. Through our active advocacy, our fundraising initiatives, our unrelenting support and our culture of ingrained respect, we are bringing an end to the injustice we see in our city.
---